Contact Us
Stewards of Our Various Families' Past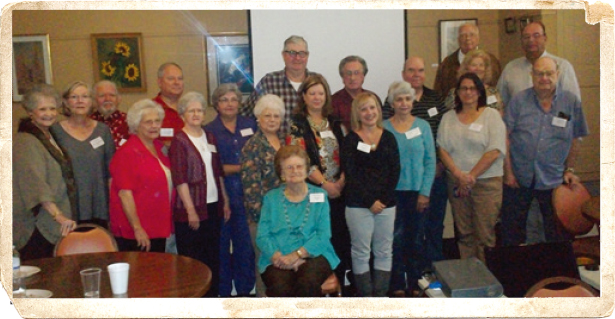 2013, Fayette, Alabama, a gathering of Hollimans largely from Alabama, but also Texas and Colorado. Three sons of James Grantson Holliman (1750-1836) migrated to west Alabama in 1836. Most pictured above, but not all, are their descendants!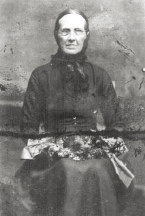 Caroline Greer Wilson, 1828-1911, great great grandmother of Glenn N.Holliman, life long resident of Sutherland, Ashe County, NC. Her husband, Isaac, a Home Guard officer in the Confederate Army, was ambushed and killed on his farm by bushwhackers June 1864.
E-mail us your requests for help, ancestral queries, dates of family reunions and seminars, and general information to be shared with our extended families.
Here with permission, we post your comments, inquiries and genealogical questions and information.
Note: Some photographs and photo albums are not available for download on the database. However, we can "Drop Box" or e-mail them to you. Just let us know which pictures you would like.
Announcements
Check here for updates on
events and site changes.
This is a place where one can find and share family history information pertaining to mainly the English and American Holliman families (various spellings) and dozens of allied families. In generations past, memorabilia and research might have gone to the attic or the dust bin. In the 21st Century why not create a virtual archive, scan thousands of pages and via the Internet invite genealogists, now and in the future, to visit the growing database? Select items of interest, a bit like a lending library, only one gets to keep a copy of the manuscript or photo album of ancestors!
Our uploads are often of documents researched and many written by earlier generations. In numerous cases, new information has altered lineages so be careful with conclusions from the past But what a debt we owe to earlier generations for acquiring and saving raw data, memories and our past. We hope this site will be a resource for decades to come. - GNH